Tom's Page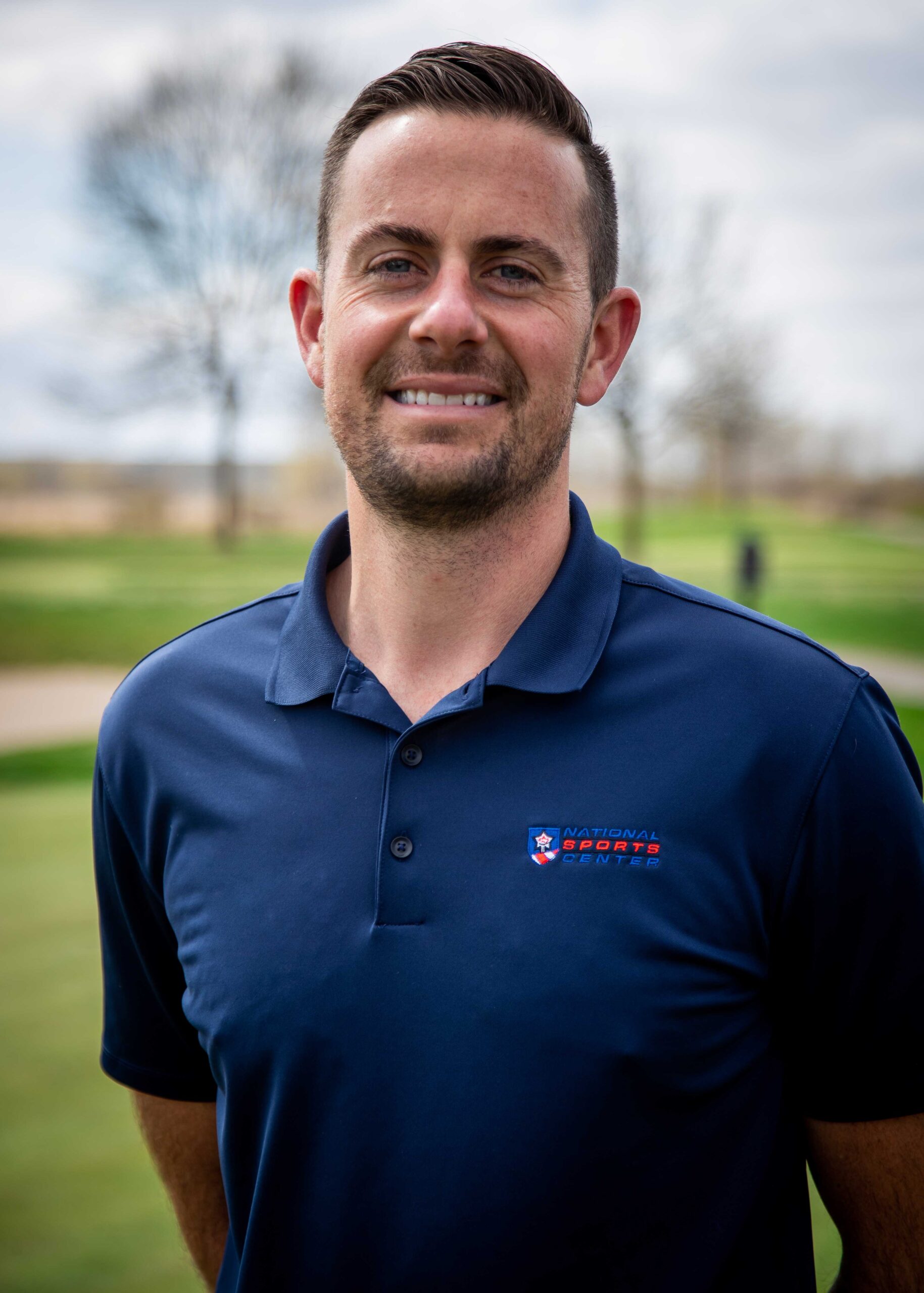 I had zero experience when it came to golf before I started my lessons with Tom, he was very patient with me and made it fun! I would recommend him to anyone from entry-level on. He worked with my schedule and was able to tailor the lessons to what I needed. He answered any questions when it came to different golf clubs, and rules on the course. No questions were dumb questions! I would highly recommend Teeing Off with Tom .
Tom is a great teacher. He makes the fundamentals of the swing easy to understand by providing relatable comparisons to other sports or common physical activities. Basic principles of the swing, such as balance and plane, are made accessible to anyone with Tom's instruction. His relaxed teaching style allows you to ask any question without hesitation. Tom offers educated and insightful feedback when bad swings inevitably arise. I would highly recommend getting lessons with Tom at Victory Links.
Tom Kirkland at Victory Links tailored corporate lessons to fit around work schedules, different golf levels, and personalities for a four-week corporate group lesson package. He was easy to communicate with and worked great with all personality types. If we had questions or concerns, he focused our lessons on them. He didn't make us feel like any questions were "dumb questions." I would recommend him to anyone looking to improve their golf game individually or interested in corporate lessons.
I am a brand new to golf and took 5 private golf lessons with Tom this summer. He had to start from the very basics of golf and move on from there. Tom did a great job with each lesson from the putting green, to the driving range, and onto the golf course teaching and reviewing what I learned the lesson before. He is great to work with and very patient! Whether you are new to golf or want to improve your golf skills, I highly recommend Tom for lessons!
I'm new to golf as a game beyond the occasional outing with buddies or getting talked into a scramble tournament. I've casually taken lessons over the last couple years and hung around a 25+ handicap. Breaking 100 was always a great outing. I play with some friends that are considered scratch golfers or close to and I got the bug to break 80. I ran into Tom on the range after hearing about how great he was from a friend and asked if he had time for a lesson or two over the next couple weeks. He dropped what he was doing, took me off the range over to the putting green, and gave me a quick lesson on swing path and related fundamentals. I scheduled a follow up lesson right away. After one official lesson with Tom, things clicked and I doubled down on lessons with him. Several lessons and a bit of practice and now I'm down to a 8 handicap. Next stop is breaking 70 and no doubt Tom will be helping me get there. Working with Tom has been such a joy and he is truly someone that wants to help you get to where you want to be with your golf game. Give him 1 lesson, and you will be hooked. Trust his process, it works!
I began working with Tom in the winter of 2020 once I realized I was sick of shooting 85-90 scores and guessing which "youtube video" or "new driver" was going to help me shoot better scores. It started with my irons and since have worked on driver and short game. Working with Tom was the best decision and $ I spent working on my golf game. I went from a 11 handicap always shooting high 80s and low 90s to a 7 handicap showing 77-82 in a year's time. Tom simplified the golf swing and how it works which helped me understand how to eventually self diagnose my shot results and what I need to do to fix it. I finally realized what I need to practice to get my body and club in positions to hit the shot I wanted to hit. Another huge change was Tom helping me with drills and movements to work on at the driving range so each range session was beneficial vs just hitting balls not knowing what is causing the result. Range sessions finally had purpose which transitioned to the course which lowered scores. Golf is so much more fun having a consistent swing, and being able to hit different shapes and ball flights the shot requires. They always say "instead of buying a new club, get a lesson" and I wish I would have taken this advice a long time ago. I highly recommend Tom to anyone looking to improve any aspect of their golf game.
Teeing Off with Tom Lesson #1
th Tom: Lesson #1
Victory Links' PGA Certified Head Golf Professional Tom Kirkland teaches golf exercises you can practice at home to prepare for the upcoming season. 
Teeing Off with Tom Lesson #4
Teeing Off with Tom is back! In this lesson, Victory Links' PGA Certified Head Golf Professional Tom Kirkland unpacks 3 common misconceptions that are probably hurting your game more than helping and some alternative approaches to upping your game. 
Teeing Off with Tom Lesson #2
In lesson #2, Victory Links' PGA Certified Head Golf Professional Tom Kirkland teaches some helpful tips to try while putting! Tom goes over how slicing and hooking are effective ways to practice your game.
Teeing Off with Tom Lesson #5
We are back with the next episode of Teeing off with Tom! In this episode, Tom discusses ways to continue to improve your golf game, including club selection and understanding your ball's lie.
Teeing Off with Tom Lesson #3
Private Lessons
40 minute session – $115
Add an additional student – $20
Package of 5 – $500

Build your own small group session by adding students to the package of 5 lessons for $100 per person.  All juniors receive SIX free 9 hole rounds at VLGC with a package. Build a session that works with your schedule!
CONTACT TOM TO SCHEDULE YOUR SESSION