Youth Leagues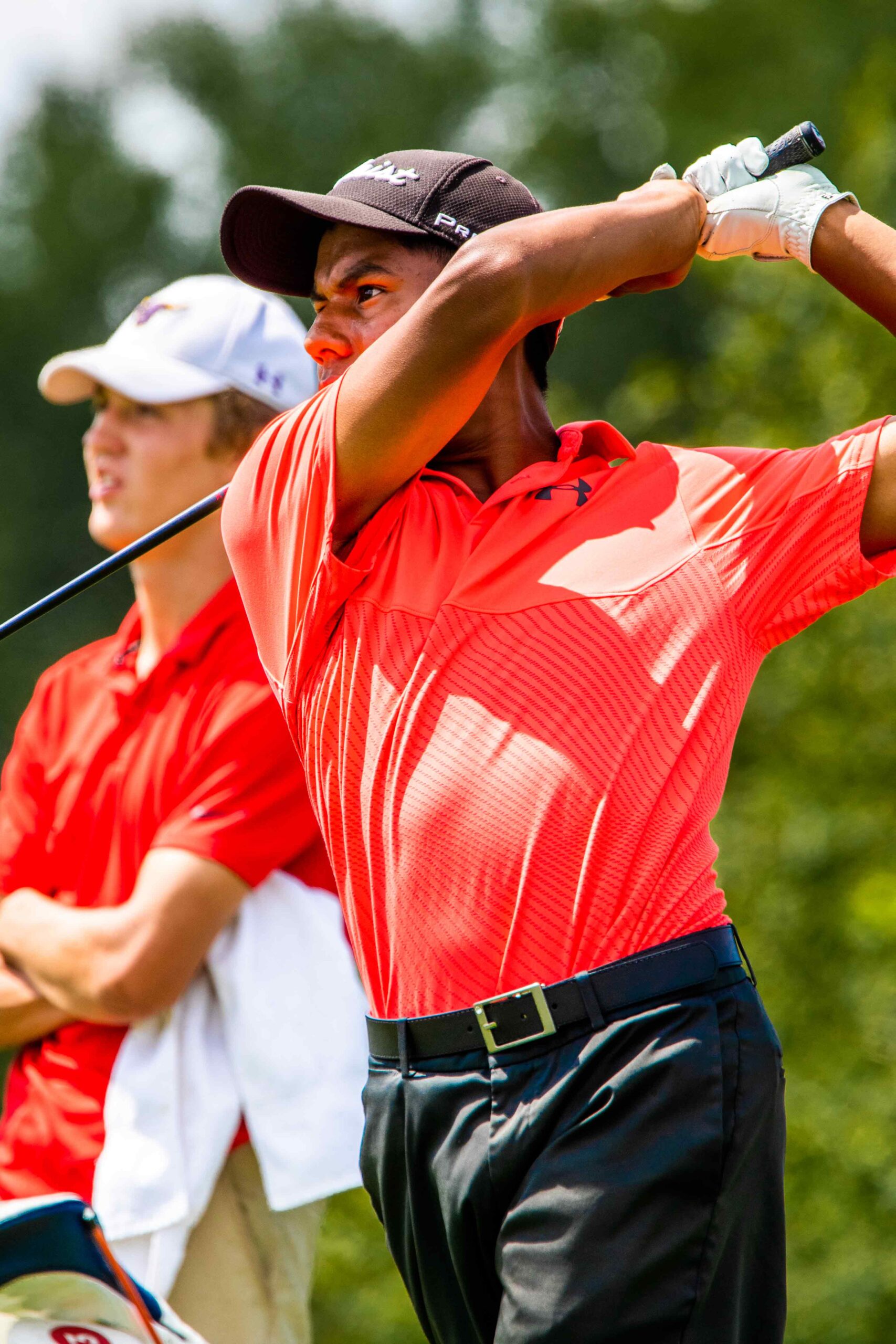 June 17th, 24th
July 1st, 8th, 22nd, 29th
August 5th, 12th, 19th, 26th
$10 annual summer league fee per person. Green fees are $10 per week and pull carts are free. Annual league fee will go toward weekly drawings throughout the summer and related costs.
Best deal! Buy a season pass: age 6-18 for just $250. For this amount, play as much as you want for the entire golf season! You can purchase your season pass HERE!
*All pricing includes sales tax where applicable
Juniors age 10-12 play YELLOW tees
Juniors age 13 & 14 play RED tees
Juniors age 15 and older – Boys play WHITE tees / Girls play RED tees
If you do not get over the water on #4 or #10, drop on the green tees and take a one stroke penalty.
Triple bogey stroke limit on any hole (max three over par on any hole)
Pace of play – each group's speed of play needs to average about 15 minutes per hole
Two random draws per week, winners receiving golf course credit – check board for results
From time to time special events may prevent league play on certain days during the summer. 
Guests are always welcome to play with you during league day. This assumes there is room in your tee time. They would simply pay the regular 9-hole junior rate of $14.50. They are not eligible to win prizes.
Juniors who play during the designated league time slot on Thursday mornings will receive on-course supervision by one of our staff members. Rides from green to tee may be provided from time to time to help speed up play. Safety is our number one concern.
Email Tom at tkirkland@nscsports.org if you have questions or would like to sign up one or more youth for this year's league!
Or
victorylinks.nscsports.org/
2010 105th Ave NE, Blaine, MN 55449